Walaber's Pro Gymnast
Join the ultimate acrobatics competition!


Imagine gymnastics, parkour, and ninja obstacle courses all combined- and you get Pro Gymnast, an amazingly fluid and expressive physics-based game of skill and acrobatics.

Feel the thrill and triumph of accomplishment that comes from overcoming real challenge!

Learn to master the unique controls that allow unlimited expressive freedom, a million ways to fail (and succeed!), and produce amazingly lifelike motion.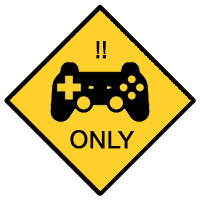 NOTE: This game was designed with a game controller (with 2 analog sticks) in mind. Keyboard controls are available, but NOT recommended. A game controller is STRONGLY advised to enjoy the game.
Sales of this game on itch have now been closed. The future updates of this game will be available on steam. If you have purchased previously on itch, please contact me with some proof of purchase from itch, and I will get you the steam version.